The average conversion rate on retailer Websites sits in the low- to mid-single digits. In comparison the average conversion rate in off-line stores is over 60%. Closing this gap could represent one of the largest sources of growth opportunity for retailers today and yet our work with retailers suggests they are not focusing on the crucial ingredients to make it happen.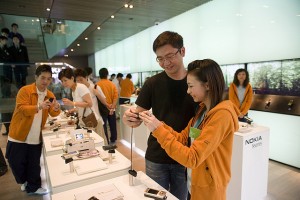 Retailers have a secret sauce that many multi-category online retailers don't: high quality, experienced merchants who are on the front lines and understand what their customers want. This is "human intelligence," a critical component that retailers need to tap into. It's not just about massive data sets that characterizes Big Data today. Don't get me wrong – Big Data is critical. But don't forget about human intelligence as well.
The problem is that these experienced merchants (human intelligence) have not shifted enough of their mindset or resources to drive Website sales or performance. To unlock the conversion potential online, retailers need a much deeper involvement from these merchants. In too many retailers, the most talented merchants are focused on store-based initiatives.
In this posting, let's focus on what a great set of merchants could do to dramatically improve internal and external site search. In the past several years, retailers have moved beyond text-based search boxes and into "parametric" or "attribute-based" search on their websites. The reason is simple. One box search delivers results using basic text input from the consumer. However at this basic level, results feel like a "here's everything" display as opposed to what the customer really wants. Type in a search such as "black cocktail dress", for example, and often times the site will return windows of dresses, some black, some not, and a mix of styles, price points, and looks. None of which are all that helpful to find that 'perfect dress'.
"Parametric" search was the next step forward and provided ways for shoppers to narrow product choices by product attributes. That's a big step forward, of course. But to improve on today's approach, retailers and merchants should make the investment to go well beyond today's typical attributes on the left side of the page. Rather than the average five or six product specs (price range, color, size, category, fit), retailers should expand to literally 20 or 30 attributes and incorporate things like consumer lifestyle, interests, tastes, etc. We call this "Product DNA." Getting to this next level requires a deeper merchant 'voice' and includes merchandising concepts such as "good, better, best," or "modern, traditional, transitional". For example, for the same black cocktail dress search, she can now add attributes, like modern or traditional, hi-cut, low-cut, material thickness, patterns, etc. to narrow down to the things she cares most about.
The upside of getting this right is significant in terms of converting browsing to buying, as well as upselling and cross-selling as well as better knowledge of the customer.
[Gepubliceerd op 8 april 2013 door Josh Leibowitz, McKinsey Partner gespecialiseerd in travel & retail. Volg Josh op het McKinsey Chief Marketing & Sales Officer Forum via Twitter @McK_CMSOForum en op @joshleibowitz. Foto: PerformanceSolutions, Flickr]